Mobile Dog Patrols
Mobile Security Patrols from SpecialistK9 provide emergency alarm response and scheduled patrols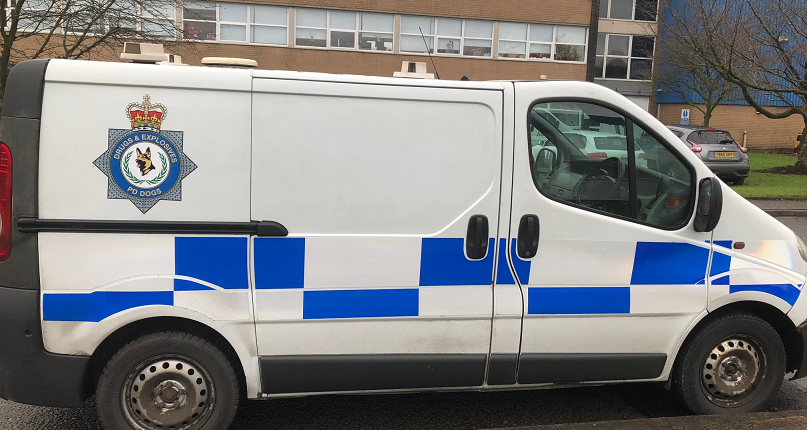 Schedule a patrol of your premises full perimeter by dogs and handlers for an effective deterrent to would-be intruders. Each Mobile Security Patrol Unit from SpecialistK9 can return an update report at the time of their inspection to ensure that you are satisfied that your site is secure.
Ask the mobile security patrol team at SpecialistK9 to hold keys to your premises, and they can then provide a full emergency alarm response. Making necessary insurance arrangements is straightforward. The keyholder service ensures a swift sweep of your premises by the dogs. The mobile security patrol dog handlers can quickly ensure that your properties are fully secure.
Key Features
Routine Patrols
Alarm response
Event cover
Medical Event Cover
Bluelight driver trained drivers
Ambulance Technicians
Emergency care assistance (currently working with EMAS and YAS)
Close Protection Operatives
20 minute response time (Yorkshire area only)
Dogs trained to operational police dog level
Each mobile security patrol unit takes their detailed instructions from you. They are experienced in mobile security patrols, security guard support and manned guarding points in different locations and environments. Deploy extra support for events, festivals, shopping centres, car parks, industrial sites, business estates, factories, warehousing, offices, construction sites, residential property estates, vacant properties, transport hubs such as bus stations and static guard posts.
Our mobile security patrol teams are trained to work independently and alongside your security manager and teams. They will work for the management team agreed in advance with you.
We provide unique protection for many clients throughout the UK and further afield. Our dogs are trained to detect intruders as well as drugs, explosives, firearms, tobacco and more. With high standards, we offer customers a professional commitment to quality of service, handlers and dogs.
Whether you think you need a guard dog, single dog handler or security dog team, we can review your circumstances and suggest the best approach before we start work on a full risk assessment at your sites.
Coverage:
For routine patrols and alarm response patrol services we cover West Yorkshire, South Yorkshire and Lancashire, this includes Manchester, Wakefield, Barnsley, Rotherham, Sheffield, Leeds, Burnley and Doncaster.
Contact Us:
Discuss and assess your requirements with SpecialistK9 to get the right mobile security patrol solution for you, simply call us: 01924 566410 or email us: info@specialistk9.co.uk