Explosives, Drug Detection & Mobile Patrols UK
Providing professional sniffer dog and dog security patrol services across the UK and Europe, our services are primarily used for searching and identifying drugs, explosives and human smuggling. Specialist K9 can supply drug detection, explosive detection and human detection dog teams, expert search advisor's and/or full search teams.
Dog Detection Services
Specialists in all aspects of search dog supply & dog training services throughout the UK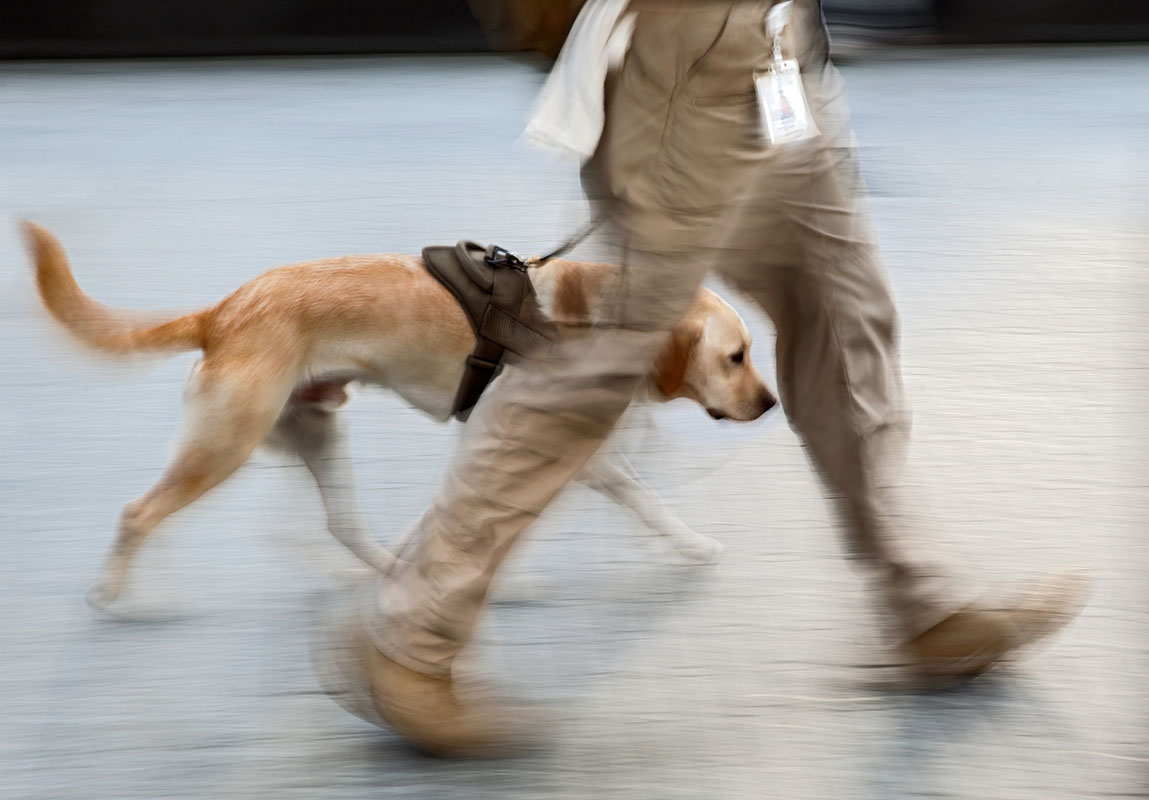 Dogs In Action
Our work speaks for itself, all our dog handlers are fully qualified and have years of experience with in the industry.
Professional Luggage Inspections
Our dogs inspects various luggage items to help identify any hidden drugs or tobacco.
Professional Vehicle Inspections
Our dogs inspect various vehicles passing though a specific location to help identify any hidden humans, drugs or tobacco.
Mobile Dog Patrols UK
Using specialised patrol vehicles,  we provide a number of regular mobile dog patrols and inspections on various sites across the UK.
Qualifications & Accreditations