Detection and Sniffer Dogs Birmingham
For Detection Dogs, Sniffer Dogs and Mobile Security Patrols Birmingham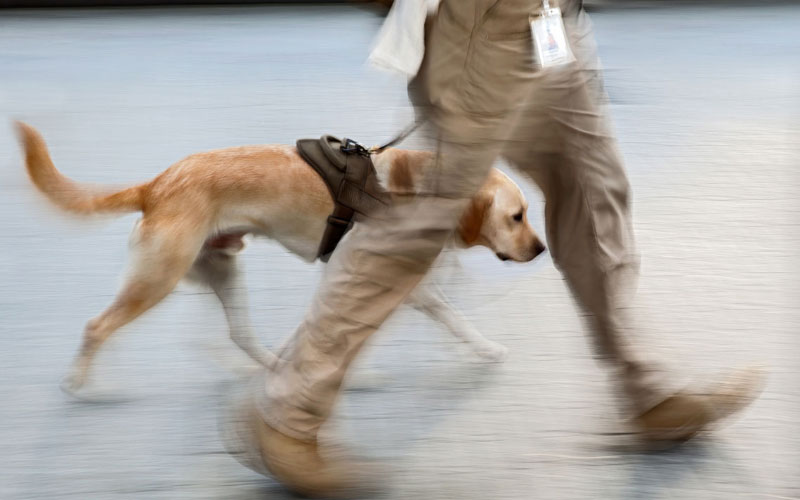 For Detection Dogs, Sniffer Dogs and Mobile Security in the Birmingham area ask SpecialistK9 for more information. We offer a complete range of specialist detection dog services and training. Finding the best dog for your search and detection work has never been easier. Birmingham based business owners, charitable groups and other organisations working to secure their premises, events, customers, staff and the general public, all benefit from the professional expertise at SpecialistK9.
Our expert team in Birmingham will be happy to discuss your requirements with you. Search, detection and security patrols are carried out to the highest standards by the dogs and their handlers in Birmingham. Detection Dogs are used to crack down on many different illegal activities.
Our specialist teams have the background and expertise that you need for:
Detection of Drugs, Tobacco and other illegal substances
Detection of Explosives or Firearms
Human Search and Detection
Detection of Bed Bugs
Mobile Patrol Security Calls
Detection/Sniffer Dogs Birmingham work in areas around the M6, M5 and M42. SpecialistK9 work in central Birmingham and all areas of the West Midlands from Cannock to Coventry.
Our dogs are fully trained to detect and report substance and human scents to help enforcement agencies crack down on illegal trading and trafficking offences throughout the Birmingham area. The dogs and handlers adhere to world recognised standards. They locate and indicate each illicit substance or live person in many sites and situations such as vehicles, ships, aircraft, trains, buses, airports and other transport depots.
At times of terrorist attack or natural disaster, human smuggling detection dogs can assist with relief efforts. Detection dogs can quickly traverse buildings that present unstable locations. Handlers can instruct dogs to locate live casualties from every situation and circumstance.
SpecialstK9 Birmingham is here for you:
The Dog Detection services team Birmingham is your first point of contact. Arrange an appointment to speak to a dog handler. Find out about the background, training, policies, procedures and successes at SpecialistK9 from the people who train these skilful dogs. Please telephone, email or complete the contact form online today.